Posts by Dr Vincent Connolly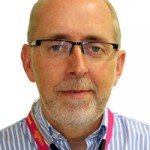 Dr Vincent Connolly is currently Medical Director for the Emergency Care Improvement Programme and Consultant Physician at the James Cook University Hospital.
He has an interest in Diabetes and Endocrinology and a medical doctorate on the impact of social deprivation on diabetes mellitus.
He has been Clinical Lead for the Emergency Care Intensive Support Team since 2010, was a member of the National Clinical Advisory Team and, since 2011, has been Clinical Advisor to the NHS Institute for Innovation and Improvement Ambulatory Emergency Care Delivery Network.
Dr Connolly was previously Chair of the North East SHA, Clinical Innovation Team for Acute Care, and a recipient of the Hospital Doctor Acute Medicine Team of the Year Award 2004.