Posts by Emily Carter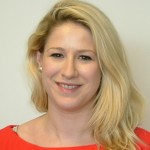 Emily Carter has worked in the field of public engagement and patient experience for 12 years in a range of settings – voluntary sector, Primary Care Trust, Strategic Health Authority and a community healthcare NHS Trust provider.
Emily has worked as Regional Head of Patient and Public Voice at NHS England since April 2013- working with the Area Teams and Clinical Commissioning Groups across the South of England.
Follow Emily on Twitter: @NHSEmily.