Posts by Grace Sweeney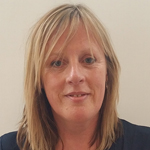 Grace Sweeney is the Senior Manager for Impact, Research and Evaluation within NHS England's Sustainable Improvement team and links closely with the Operational Research and Evaluation (OR&E) team.
She leads a small group of researchers and measurement analysts and has led the development and operationalisation of an 'Impact Framework', the purpose of which is to capture the full and true value of improvement work in complex environments like the NHS.
Grace is a health services researcher by background and for the last 10 years has worked with numerous improvement organisations in a research capacity; she has a particular interest in using evidence generated from formative evaluation to improve and refine improvement programmes, so that organisations become genuinely evidence-based and learning-focussed.