Posts by Helen Jenkins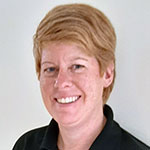 Helen Jenkins has worked for NHS Central West Neighbourhood Team, based in Blackpool, Lancashire for approximately two years as Health and Wellbeing Support Worker. She was previously employed in similar roles based in and around Blackpool and has built up a foundation of knowledge of services, groups and organisations to help suitably signpost patients.
The role involves working with complex and diverse patients – some from deprived social and economic communities. During the NHS England pilot scheme – on Population Health Management (PHM) – she worked closely with GPs, the CCG and Blackpool Council.
For her the Health and Wellbeing Support Worker role is about caring, spending time to listen, reacting and supporting people to access the right organisation with a helping hand.