Posts by Henry Mace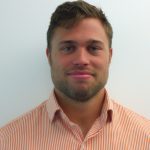 Henry Mace is Professional Development Lead at the National Osteoporosis Society.
He is responsible for the implementation and project management of various clinical projects which primarily support health professionals working in the field of osteoporosis and fragility fractures.
Before joining the National Osteoporosis Society, Henry worked for NHS Bristol as a Health Promotion Specialist, and was responsible for contributing to the development, implementation and evaluation of Public Health work programmes on particular topics such as smoking cessation, obesity, physical activity and sexual health.
Henry has worked in the private leisure industry, specifically focusing on the commissioning and delivery of NHS and local authority health services.