Posts by Hilary Garratt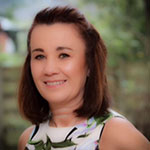 Hilary Garratt CBE, BSc, MSc, RGN, SCPHN (RHV), PGCE is the Deputy Chief Nursing Officer NHS England and NHS Improvement.
Hilary leads the implementation of a range of national programmes that focus on safeguarding vulnerable people and programmes that support the professional development and leadership of the nursing profession.
Hilary is a registered Nurse and Health Visitor, with 36 years' experience of working in clinical, public health and Executive leadership roles in the NHS. Hilary has held a number of Executive Director posts across both commissioning and provider organisations in addition to holding and Deputy Chief Executive post for both. Hilary has been working at National Director level for the last 7 years.
In addition to her professional life, Hilary enjoys volunteering at the front line and also for the third sector. From 2013 – 2017 Hilary worked for BBC Children in Need as a committee member that undertook grant making for the North of England. Hilary also engages in hands on volunteering, working with the homeless and other vulnerable groups in her home city.
Hilary received a CBE in the 2017 New Years Honours for services to Nursing and her national work to safeguard some of the most vulnerable people in society. In 2018 Hilary was nominated as one of the country's 400 Women of Achievement and Inspiration.
Follow Hilary on Twitter: @HilaryGarratt.