Posts by Iain Upton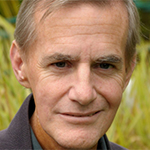 Iain Upton is a Patient Representative on the Integrated Urgent Care Workforce Development Programme.
He served as an Officer in the Royal Navy for 34 years before his medical discharge in 2015 following naso-pharyngeal cancer. Significant radiotherapy-induced nerve damage leaving Iain unable to speak, see, or swallow properly.
He joined the Navy at 17, trained as an engineer and worked across an enviable array of employment fields – systems engineering at sea to workforce and resource planning.
Despite his recent disabilities, Iain injects the patient perspective into all levels of healthcare. Passionate about communication, he has also set up his own business to train presentation skills, as well as speaking himself wherever he can to whoever will listen.