Posts by James Jeynes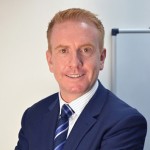 James Jeynes is the proud father of Lewis, 12, who was diagnosed with terminal Batten Disease in 2014.
In his professional life, James is Chief Executive of MemNet Ltd and Executive Office Ltd and also has roles as Associate Director for Advantage Public Services and as a director of the Football Argument Ltd.
James is a fellow of the Royal Society of Arts, and for over 24 years he has been helping to improve the membership and association sectors through his creation of high quality professional networks.
He has previously worked in local and central government including public sector development roles overseas in South Africa, France, Switzerland, UAE, Barbados, Jamaica and Trinidad.
In his spare time, James is a trustee of The Lewis Jeynes Fund, a board trustee of the Batten Disease Family Association and a lived experience advisor to the NHS England Personal Health Budgets Team.