Posts by Jane Dwelly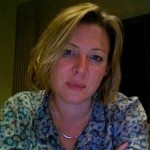 Jane Dwelly is head of Health and Care Innovation Expo 2015. Previously as head of programme communications at NHS England she led the communications and marketing team for Expo 14.
Before joining NHS England, Jane was head of communications for the NHS Medical Director Bruce Keogh in the Department of Health.
Jane has led communications on a number of high-profile NHS programmes including Professor Lord Darzi's Next Stage Review in 2007/8 and the NHS Future Forum in 2011.
In the early part of her career, Jane trained and worked as a financial journalist.
Follow Jane on Twitter @janedwelly.