Posts by Jen Rhodes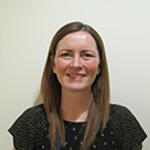 Jen Rhodes is a principal clinical psychologist working for Northumberland Tyne and Wear NHS Foundation Trust.
She has worked in the learning disability community treatment team in Sunderland for the past eight years.
Jen's role involves working with people with a learning disability, autism or both, their families, and carers, to implement positive behavioural support.
She provides training and supervision for direct care staff, families, and other professionals, and is responsible for making sure the work of the team is high quality, and is doing the best for the people being served.