Posts by Jennifer Layton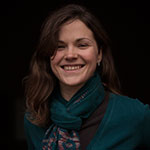 Jennifer Layton is a Fellow of the Royal Society of Arts and also a Fellow of the National Institute of Mental Health.
She works with the Derbyshire Autism Partnership Board as a member with lived experience, to help shape the work being done locally for people on the spectrum.
Jennifer also works with Derbyshire Healthcare Foundation Trust to train and raise awareness of Autism amongst their staff and is beginning a MSc of Mental Health Recovery and Social Inclusion in September 2017.
She also volunteers for Derby Museums Trust as a co-producer. As well as training to be a Peer Leader, she is also a member of the Derbyshire Personal Health Budget Peer Network and is working towards becoming a member of the NHS England's Co-production Group.
Peers Leaders play a vital role in helping to co-produce key NHS personalisation programmes, such as Integrated Personal Commissioning and Personal Health Budgets, by providing the essential 'lived experience' perspective.