Posts by Jeremy Martin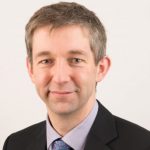 Jeremy is the Programme Director for the Symphony Programme, which is introducing new integrated models of care for the 150,000 population of South Somerset through collaboration between primary care, NHS organisations, the local authority and voluntary sector. In the four years of the programme's life it has expanded from a project focused on people with the most complex needs, to include the health and social care needs of the whole population. It is one of the nine PACS Vanguard sites.
Prior to becoming Programme Director, Jeremy was Director of Planning and Performance at Yeovil Hospital, where he led on strategy, planning, performance, communications, IT and corporate governance.
Through his career Jeremy has held a wide variety of roles in NHS organisations and the Department of Health in Somerset and London, including policy development, commissioning, operational management, business development, service improvement and performance management.