Posts by Jill Crook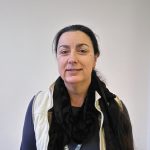 Jill Crook is the Transforming Care Lead for NHS England South region.
Jill has been a Director of Nursing for 15 years in a variety of strategic roles including the Chief Nursing Officers directorate at the Department of Health, Avon Gloucestershire & Wiltshire Strategic Health Authority, Gloucestershire & Swindon Primary Care Trusts and the Bath, Gloucestershire, Swindon & Wiltshire Area Team of NHS England. Jill's clinical background is within both mental health and general nursing with a large focus on community settings.
From February 2015 Jill has been working on a part time basis as the Project Lead for Transforming Care Learning Disabilities and Autism supporting the Chief Nurse within NHS England South Region.
Jill enjoys an effective work life balance and in her personal time enjoys cooking, gardening and walking.