Posts by Jo Hooper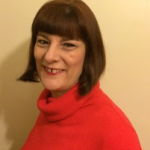 Jo Hooper is the Operations Manager for Hampshire's Integrated Personal Commissioning Programme, which is called My Life My Way.
She qualified as a Learning Disability Nurse and has since worked for the NHS and Local Authority, primarily with people who have lived experience of living with a learning disability, but more recently as a Project Manager and then a Team Manager for social workers supporting young people through transition.
In her current role Jo has worked very closely with families to trial the new processes being championed by IPC.