Posts by John Matthews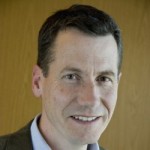 Dr John Matthews is Senior Partner and a GP Trainer in Park Road Medical Practice, Wallsend, Tyne and Wear where he has worked for the past twenty two years.
He led the setting up of CareFirst which is a co-operative of 18 GP practices in North Tyneside that work together to improve the care of patients, which has now gone on to merge with another group of practices to form a larger federation.
John is currently Chair of NHS North Tyneside Clinical Commissioning Group which was authorised without conditions.
In this role he sits on the North Tyneside Health and Wellbeing Board which existed in shadow form for two years prior to April 2013. In these two years he chaired the Alternatives to Hospital Admission Partnership Board which focused on promoting integrated care and successfully reducing in-hospital admissions through improved community based urgent care.