Posts by Jonathan Berry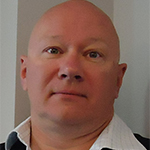 Jonathan Berry is Personalisation and Control Specialist in NHS England's Person Centred Care Team. He took up this post in November 2015, and leads on policy development with regard to Health Literacy and Shared Decision Making.
Prior to this Jonathan was the Director of the Community Health and Learning Foundation, a national voluntary organisation that specialises in delivering Health Literacy programmes in deprived communities. He has an extensive health background and was Executive Director for Health for five years at the national charity, ContinYou, where he project managed the development of the national Health Literacy Programme, Skilled for Health.