Posts by Kate Buffery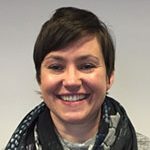 Kate Buffery is Senior Programme Manager (NHS England) for personal wheelchair budgets.
Kate originally qualified as a Registered Nurse and has 20 years' experience working in the NHS.
Kate spent the majority of her nursing career working in the community as a District Nurse, before moving into Commissioning. Kate has commissioning experience within Continuing Healthcare, urgent care and health and social care, and before coming into the team Kate held a varied portfolio of community services which included commissioning wheelchair services.