Posts by Katie Clarke-Day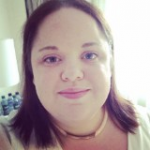 Katie Clarke-Day is an expert by experience as a patient living with numerous long term conditions.
She has a background as a social worker and psychologist, but due to ill health, now spends as much time as possible using her skills and experience to advocate for an improved patient experience.
Katie works alongside NHS England on a number of projects and is also the lead governor of an NHS foundation trust. On Thursday, she is taking part in a patient panel session at the Insight and Feedback Conference in Leeds.