Posts by Katie Walkin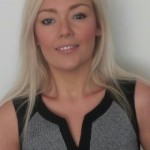 Katie Walkin joined NHS England in April 2014 and is currently a Project Delivery Manager in the Long Term Conditions (children and adults) Unit, working to improve the quality of life and end of life care for people with long term conditions and their carers.
She is taking a lead on healthy ageing and fire health projects. Katie has led on co-producing NHS England's 'A practical guide to healthy ageing' and has been a part of the long term conditions engagement strategy.
The first six years of her working life began in McDonalds where she ran a £1.7 million per annum restaurant for the company.
Katie has a degree in Psychology and a Post Graduate Certificate in Mental Health Law.
She started her NHS career in a Mental Health Trust and worked for four and a half years as a Mental Health Act Manager, having the responsibility for the execution of all duties and acts carried out by the Trust in relation to the Mental Health Act (1983), including ensuring that the grounds for detaining patients were valid and legal in protecting patient rights.