Posts by Kevin Walsh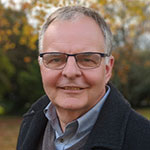 Kevin Walsh has been an active Rotarian since 1991 and had the "Journey of a Lifetime" as District Governor for Rotary in Cumbria & Lancashire in 2013/14. One of 530 Governors around the world he was proud to have been given the opportunity to support Rotarians and Clubs doing good in their local and international communities.
Between 2014 and 2017 Kevin project managed a Rotary Foundation Global Grant providing capital investment for First Response activity in Cumbria & Lancashire. Equipment was provided for Mountain Rescue Teams and over 35 Community Public Access Defibrillators were installed.
Community Health Melas were also successfully introduced in Carlisle and Carnforth. It is this personal interest and practical experience that has found him involved in a range of Health & Wellbeing activities in North Cumbria.
Kevin also uses his Vocational skills as a Trustee of Age UK Carlisle and Eden, as Chairman of the Carlisle Dementia Action Alliance and as a Trustee of the Cumbria Community Foundation and Chairman of the Grants panel.