Posts by Laura Bennett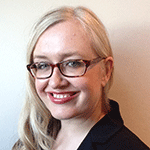 Laura Bennett is Carers Trust's lead on policy and public affairs, including external relationships with stakeholders such as parliamentarians, government departments, NHS England, local government, and voluntary sector organisations. She has worked for the organisation since 2015.
Laura – who tweets as @LauraBWork – is a public policy professional, with experience of policy, public affairs and campaigns, supported by her background of project delivery, frontline work, partnership and strategic working. She has worked in a variety of local, regional and national voluntary sector organisations, as well as charities using the experience of service user experience and service delivery as evidence for change. These policy areas and organisations include end of life and palliative care, mental health, advice and information, volunteering, older people, Sense (where she led on their work as part of the Campaign to End Loneliness), and a local Mind.