Posts by Lavinia Kellman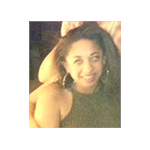 Lavinia Kellman works as the Young Carer Administrator in the Patient Experience Team at NHS England. Young Carers are supported through our Commitment to Carers programme.
Lavinia spent a large part of her childhood caring for older family members.
As a result of her employment with NHS England, Lavinia is hoping to gain transferable office skills and to widen the range of career opportunities open to her.