Posts by Lenka Novakova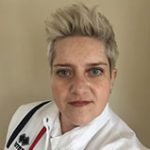 Lenka Novakova is a Deaf advisor working for a national Deaf mental health service based in South West London and St. George's Mental Health NHS Trust.
Lenka previously worked in deaf education and then went on to work as a child mental health worker at the National Deaf CAMHS Corner House inpatient unit.
In her current role, she focuses on promoting the importance of deaf culturally and linguistically affirmative provision across the NHS and other mental health care providers.
A strong believer in empowerment and positive thinking, Lenka encourages Deaf service users to be actively involved in ongoing service development through quality improvement and innovation projects.
The field of mental health drives her to continuously develop her current role so that she can achieve the maximum impact and influence on provision for both service users and other medical and non-medical professionals.