Posts by Lindsey Hughes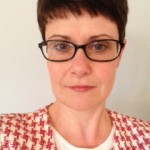 Lindsey Hughes has been the Improving Rehabilitation Services Programme Lead at NHS England since 2014.
A registered Orthoptist, during her clinical practice she specialised in the visual rehabilitation of adults and children. In her 21 years of NHS service she has held various clinical and professional leadership roles in research, teaching and service delivery.
She held a number of roles in the British and Irish Orthoptic Society including a term of office as Vice Chairman following which she was awarded a fellowship of the society.
Lindsey is an honorary lecturer with the Academic Unit of Ophthalmology and Orthoptics at the University of Sheffield.