Posts by Mark Doughty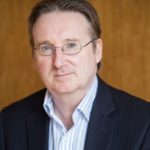 Mark Doughty co-founded the Centre for Patient Leadership (CPL) in 2011 where he is responsible for designing their model of patient leadership.
This was shortlisted for the Guardian Healthcare Innovation Awards in 2013. He was also a finalist in 2012 for the International Ashoka Changemakers Innovation for Health Award.
Since 2012 Mark has facilitated leadership development programmes for more than 500 patient leaders. He has also coached and supported lay assessors for the CQC, the People Champions on the board of the NHS Leadership Academy as well as CCG and Healthwatch chair and board members.