Posts by Martin Routledge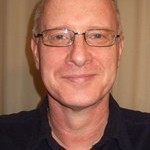 Martin Routledge is NHS England's Director of the Coalition of Collaborative Care.
He has worked in public services for 33 years, twenty of them spent working mostly for and with local government – often leading integrated social care and health teams and initiatives and incorporating periods of academic work and teaching in higher education.
From 2002-11, at the Department of Health, Martin played a leading role in the development of the personalisation agenda initially in social care and then extending to health.
From 2008-11 he led the national Department of Health Putting People First initiative.
After leaving the Department Martin led the establishment and was first manager of the Think Local Act Personal national leadership partnership for personalisation and was Head of Operations for the charity In Control – which pioneered personalisation across public services.