Posts by Matt Whitty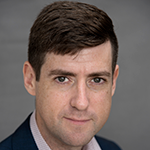 Matt Whitty, Chief Executive of the Accelerated Access Collaborative and Director of Innovation, Research and Life Sciences, NHS England.
Matt Whitty leads the Accelerated Access Collaborative (AAC), a collaboration committed to getting the best new innovations to patients faster. The AAC set national strategic priorities and co-ordinate work to support the UK to be the best place in the world to discover, develop, test, trial, launch and adopt new treatments and technologies.