Posts by Matthew Mills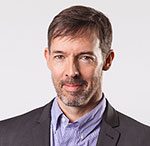 Matthew Mills is Lead Specialist Speech and Language Therapist at the Gender Identity Clinic, London where he has worked since 2009.
He is a National Advisor in Transgender Voice for the Royal College of Speech and Language Therapists.
He originally trained as a professional actor and singer at Guildhall School of Music & Drama and worked in theatre, film and television for 15 years.
He is a lecturer in voice at Royal Central School of Speech & Drama and in speech and language therapy at the University of Greenwich. He is also a council member of the British Association of Gender Identity Specialists.