Posts by Mervyn Kohler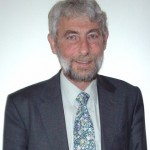 Mervyn Kohler is External Affairs Adviser at Age UK, having been Head of Public Affairs at Help the Aged since 1984.
His original role was to manage the Charity's links with Parliament, Government and the outside world, and to develop the policy positions of Help the Aged.
As the political and social agenda involving older people has mushroomed, Mervyn has increasingly focussed on cross-cutting issues and new developments in policy and practice whilst retaining an overview of the broad policy field, and a long-standing interest in fuel poverty and the issue of keeping adequately warm in winter.
This, with his (nearly) thirty years of long service, means he plays a part too as the public face of the Charity, at conferences, seminars and in the media.
He is, and has been, on the trustee board of a number of charities and on several public bodies, and currently serves on the Fuel Poverty Advisory Group.