Posts by Mike Hurley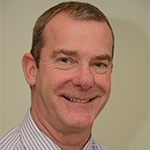 Professor Michael Hurley, Clinical Director – Musculoskeletal Programme
Health Innovation Network (Academic Health Science Network for South London)
Mike Hurley qualified as a physiotherapist in 1985. He was Lecturer, Reader and Professor in Physiotherapy at Kings College London until moving to the School of Rehabilitation Sciences at St George's University of London in 2010.
His areas of interest are devising and evaluating exercise-based rehabilitation chronic joint pain, rheumatic conditions, falls and dementia. He has conducted several large trials in primary and secondary care. He works closely with healthcare users, clinicians and commissioners to ensure the interventions developed are clinically practicable, in order to facilitate wide clinical implementation.
He has published over 65 papers. In July 2013 he was appointed Clinical Director for the Musculoskeletal Programme of the Health Innovation Network South London (an Academic Health Science Network) to promote implementation of best practice for people with musculoskeletal conditions across the twelve South London boroughs.
ESCAPE-pain is a rehabilitation programme for people with chronic knee and/or hip pain. It has an extensive evidence base that shows it is effective, cost-effective and popular, with large potential savings in healthcare. As of August 2016 it was being delivered in almost 30 centres across the UK and over 2000 people had benefitted.