Posts by Mike Thompson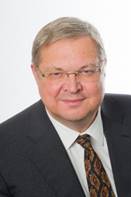 Mike Thompson is Chief Executive of the Association of the British Pharmaceutical Industry.
Mike took up the position of CEO of the ABPI in March 2016, joining from GlaxoSmithKline where he was most recently senior vice president of global commercial strategy and platforms leading teams of experts in areas such as multi-channel, market research and analytics as well supporting colleagues in research and development to bring new medicines to launch.
During 20 years with GSK Mike spent seven years as the commercial strategy head for Europe and before that ten years in the UK company in a variety of senior sales and marketing roles.
A graduate of The Queen's College, Oxford, Mike has worked across multiple sectors including food, drinks, toiletries and Government agencies. He joined Unilever as a trainee in 1981, leaving in 1995 as Marketing Director in the UK, to join GSK.