Posts by Neil Calland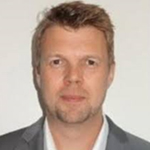 Neil Calland is a Senior Programme Lead in the Operations and Information Directorate within NHS England.
He is leading the development of an STP-led investment programme focused on the digitisation of secondary care providers, and the business adoption and transformation workstream of the Digital Child Health programme.
Previously for NHS England, Neil has managed the Nursing Technology Fund and led the Local Digital Roadmaps agenda.
He has worked extensively across public services, including health, social care, youth justice, welfare to work, parenting support and education.