Posts by Nicola Gaskell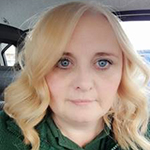 Nicola Gaskell, senior clinical advisor for NHS 111, started her nurse training in September 2010 at Edge Hill University in Ormskirk as a 'mature' student when her three children were all at school.
She has worked in trauma and orthopaedics at Warrington hospital, intermediate care at Aintree hospital before working in the private sector for a short time. She started her journey with North West Ambulance Service in July 2018 and lives with her three grown up children and two crazy dogs.