Posts by Olivia Clark-Young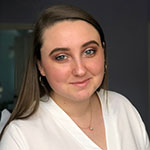 Olivia Clark-Young is from a seaside town in Essex. She was diagnosed with Type 1 diabetes aged seven.
By day, Olivia works in a post office and in her spare time is a keen baker and regularly volunteers for Diabetes UK to help others living with Type 1 diabetes – particularly children – learn about and better manage their condition.
Follow Olivia on twitter: @livvyinabox