Posts by Paula Bee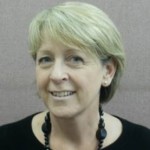 Paula Bee is Chief Executive of Age UK Wakefield District.
Throughout her career in the health and voluntary sectors Paula has developed a passion for changing the lives of older people, recognising that we all have an important part to play if this is to become a reality.
Training as a physiotherapist involved her in the well-being of older people. Now, as Chief Executive of Age UK Wakefield District and member of the Age England Association Executive Group, she has been fortunate to be at the forefront of local and national changes that have the potential to alter the experience of ageing for us all.
At Age UK Wakefield District, Paula is responsible for ensuring the changing needs of older people are met throughout the district. Integration into the new model of care has brought Age UK some fresh challenges but has significantly improved the service it provides. As a result it is able to place the expertise gained over many decades alongside other health and social care professionals to significantly alter and improve the lives of older people.
Paula also chairs the Wakefield Assembly (the local voluntary and community sector board for voice and influence), and is on the board of Nova (the support agency for voluntary and community groups in Wakefield district). In addition, she is a member of the local Health and Wellbeing Board and part of Wakefield Provider Alliance.