Posts by Paula Cruise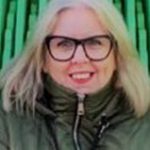 Paula started in the NHS in 1993 working in the private office of the Director of Policy for the NHS Executive. Most of her NHS career has been spent in nursing directorates within Primary Care Trusts.
She joined the NHS Commissioning Board in 2012 has PA/Business Manager in the Chief Nursing Officer for England's private office. Moving to the Patient Experience team in 2014 and into the Leadership Support Manager role in 2018. This role has specific responsibility for young carers, young adult carers and carers in the armed forces.
You can follow Paula on Twitter: @CruisePM