Posts by Paula Evans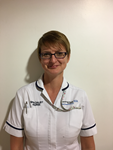 Paula Evans works for Sherwood Forest NHS Foundation Trust which provides hospital services for 420,000 people across Mansfield, Ashfield, Newark, Sherwood and parts of Derbyshire and Lincolnshire.
Paula has been a sepsis nurse since 2012 providing direct clinical support to teams caring for people with complex infections and sepsis. She also works with both primary and secondary care teams to improve sepsis care at a strategic level.