Posts by Peter Pratt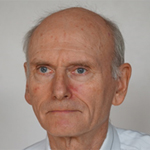 Peter Pratt has worked as a specialist pharmacist in psychiatry for over 35 years.
Prior to joining NHS England and NHS Improvement, he was the Chief Pharmacist at Sheffield Health and Social Care NHS Foundation Trust. He has extensive experience of psychopharmacology and pharmacy practice in mental health throughout the UK.
He is a former Chairman and a Fellow of The College of Mental Health Pharmacists, a Fellow of the Royal Pharmaceutical Society, and a former executive board member of the National Association of Psychiatric Units.
In addition to his national role, Peter has helped shape the national guidance for medicines use in mental health through his membership of several NICE clinical guideline development groups including schizophrenia, the management of violence and psychosis with substance misuse.