Posts by Petula Storey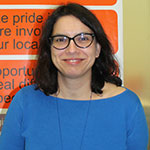 Petula Storey is Head of Volunteering at one of London's largest and busiest hospitals, Kings College Hospital NHS Foundation Trust and has been in this role since 2015.
The award winning volunteer programme has over 700 volunteers which support services at multiple sites across South East London and Kent.
Prior to joining the NHS, Petula worked in the voluntary sector for over 15 years, both here and in the USA. There has been an element of volunteering in all the roles Petula has held during her career, either developing and managing volunteer-delivered services, or in a strategic capacity, developing and delivering an organisation's volunteer strategy.