Posts by Professor Anthony Woolf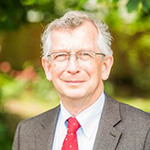 Professor Anthony Woolf is Chair of the Arthritis and Musculoskeletal Alliance (ARMA).
He is Honorary Professor of Rheumatology, University of Exeter Medical School, and Plymouth Peninsula Medical and Dental College, and Clinical Director of the NHS National Institute of Health Research Clinical Research Network Southwest Peninsula.
He is involved in various initiatives to raise awareness of the impact of musculoskeletal conditions and priority for education, prevention, treatment and research at a national, European and global level.