Posts by Professor Jonathan Benger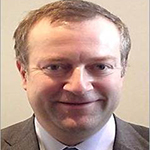 Professor Jonathan Benger is National Clinical Director for Urgent Care for NHS England.
Jonathan is the Director of the Academic Department of Emergency Care at the University of the West of England, Bristol and a Consultant in Emergency Medicine at University Hospitals Bristol NHS Foundation Trust. He also has extensive experience of pre-hospital care, having previously contributed to the establishment of a pre-hospital critical care team for Great Western Ambulance, and does regular clinical work in both the Emergency Department and ambulance service.
Jonathan has led or collaborated on 28 grant-funded research projects with a total value in excess of £8million, and has authored more than 100 peer-reviewed publications. His main research interests are the evaluation of new technologies and techniques, service configuration and workforce, emergency airway management, resuscitation and pre-hospital care.
Until May 2013, Jonathan chaired the Clinical Effectiveness Committee of the College of Emergency Medicine, and served on the Council and Executive of the College. He has been closely involved with guideline and policy development in the UK, alongside international initiatives to define and improve the quality and safety of emergency care.