Posts by Professor Nick Harding OBE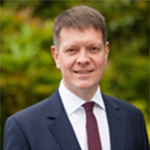 Professor Nick Harding OBE is Chair for Sandwell and West Birmingham Clinical Commissioning Group, actively involved in primary care transformation and leadership development, recognised nationally by awards for its delivery. Nick undertakes a number of roles, locally (Aston Medical School honorary senior lecturer), regionally (LETC member, stroke review, Primary Care Leadership development programme) and nationally (co-chair specialised commissioning, Health Education Advisor, New Models of Care Evaluator and Nuffield leadership panel).
Professor Harding established Modality Partnership (formerly known as Vitality and also a MCP vanguard) with GP colleagues to improve quality of care in the inner city setting of Birmingham, and build a new sustainable type of primary care model for the future. This Super-Partnership is now one of the largest GP provider organisations, with close to 100,000 patients.