Posts by Professor Sir Bruce Keogh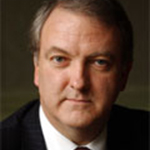 Professor Sir Bruce Keogh is NHS England's Medical Director and professional lead for NHS doctors. He is responsible for promoting clinical leadership, quality and innovation.
Formerly, Sir Bruce had a distinguished career in surgery. He was Director of Surgery at the Heart Hospital and Professor of Cardiac Surgery at UCL. He has been President of the Society for Cardiothoracic Surgery in Great Britain and Ireland, Secretary-General of the European Association for Cardio-Thoracic Surgery, International Director of the US Society of Thoracic Surgeons, and President of the Cardiothoracic Section of the Royal Society of Medicine. He has served as a Commissioner on the Commission for Health Improvement (CHI) and the Healthcare Commission. He was knighted for services to medicine in 2003.
Follow Bruce on Twitter @drbrucekeogh