Posts by Rachael Hough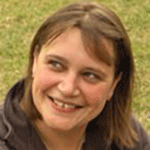 Rachael Hough is a Consultant in Haematology and Stem Cell Transplantation at UCL Hospitals and an Honorary Senior Lecturer in Haematology/Transplantation at UCL.
As such, she is now the Clinical Lead of the largest teenage cancer service in the UK and has developed an adolescent-focussed transplant practice.
After completing undergraduate training at Nottingham University, she undertook post graduate general medical and haematology training in Sheffield.
She has also established and chairs the BSBMT Umbilical Cord Blood Working Group and is the Chief Investigator of the 2 NCRI-badged national cord blood transplant protocols. She is a member of the BSBMT Clinical Trials Committee and the CCLG Leukaemia and BMT Special Interest Groups and Coordinates the adolescent and young adult appendix of UKALL2003.