Posts by Rachel Cashman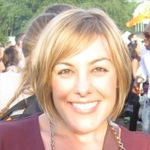 Rachel Cashman, Head of Collaboration for Excellence, NHS England
Rachel leads on creating the conditions and incentives for the behavioural changes needed to foster a culture of collaboration and excellence within NHS England, across the wider NHS and between healthcare stakeholders, demonstrating new ways of working to deliver health outcomes, quality care and economic growth.
She utilises evidence and research of network leadership to spread new ideas, build and orchestrate communities that foster learning and knowledge exchange, and achieve effective cooperative action and peer support. Rachel coordinates across NHS England and its industry, third sector and social care partners the Integrated Care for the 3million lives programme enabling new investment and operating models for the self-management of long term conditions and clinical collaboration underpinned by new technologies.
Prior to joining NHS England, Rachel was the Head of the Innovation Health and Wealth (IHW) programme in the Department of Health have worked as part of the NHS Chief Executive's Review of Innovation and co-authored IHW. This was a role on secondment from worldwide pharmaceutical company Pfizer where Rachel lead on policy and public affairs in the areas of UK R&D and Science Policy, Oncology, inward investment and Life Sciences sector engagement with UK Department of Business and Department of Health, product and strategic value proposition and QIPP, NHS partnerships and advising the business on the strategic operating environment in the UK.