Posts by Rebecca Tempest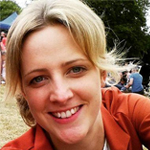 Rebecca Tempest joined NHS England in October 2015 as a Senior Communications Officer for the Personal Health Budgets and Integrated Personal Commissioning teams. Rebecca works alongside the Communications and Network Manager to provide a range of communications support to the national teams. Rebecca has a background in project management and communications in the NHS and charity sectors, and she has previously worked clinically in both primary and secondary care mental health services.
Neil Francis has over 30 years' experience working in the public sector. His current role is as a project manager for NHS Brighton and Hove CCG, responsible for coordinating personalisation initiatives within the local Better Care programme. This includes the implementation of Personal Health Budgets.
Michelle Buck has been working for Friends Families and Travellers (FFT) since January 2010. Michelle is of Irish Traveller heritage through marriage. She is a founder member of GAIT (Gypsy and Irish Travellers association South East England) and previously worked as a volunteer caseworker and advocate. Her current role at FFT is as a health engagement worker – a position funded by Brighton and Hove Clinical Commissioning Group.
Geraldine Desmoulins had a successful career in the private sector before moving to Brighton and Hove in the 1970s. Geraldine has worked in the voluntary sector for over 30 years, and in her current role as Chief Officer she has taken The Fed Centre for Independent Living from a small organisation with 5 staff, to one with 66 paid staff, over 80 volunteers, delivering a range of projects and services enabling people to live as independently as possible.