Posts by Roy Taylor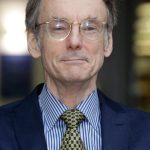 Roy Taylor is Professor of Medicine and Metabolism at Newcastle University and Consultant at Newcastle Hospitals NHS Trust. He founded the Newcastle Magnetic Resonance Centre in 2006 to develop innovative research techniques, and by 2011 he was able to show that excess fat within liver and pancreas caused type 2 diabetes.
The low calorie liquid diet was developed as a research tool to show what was causing high sugar levels, but it proved so successful that he then tested it as a treatment for type 2 diabetes. He has written many scientific papers as well as an easy-read book about life without diabetes.
Professor Taylor also developed the system now used throughout the United Kingdom for screening for diabetic eye disease, with major reduction in blindness due to diabetes across the UK.