Posts by Ruth Dearnley, OBE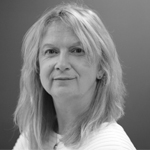 Ruth Dearnley OBE became Chief Executive for STOP THE TRAFFIK in May 2008 having participated in its formation in 2005.
With a law degree and background in education, she inspires and enables people to transform the world around them.
Ruth believes that STOP THE TRAFFIK's working model demonstrates the unique power of bringing people and technology into a harmonious relationship for good for all, imagining a different future where good can prevail.
Ruth was honoured with the award of an OBE in the 2014 British New Year Honours.
For more information on STOP THE TRAFFIK, please visit the STOP THE TRAFFIK website.