Posts by Sala Abdalla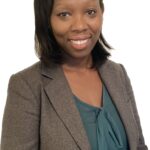 Sala Abdalla is a Consultant General and Upper Gastrointestinal Surgeon based at the London North West University Healthcare Trust.
She is an advocate for women in Science, Technology, Engineering and Mathematics (STEM) and has made significant contributions to medical education.
She is faculty on several royal college of surgeons accredited courses and is the author of numerous publications in the field of surgery, including two textbooks.
She has a passion for humanitarian work and is director of a surgical charity that performs lifesaving and function-restoring operations in underserved communities around the globe.