Posts by Sarah Woodhouse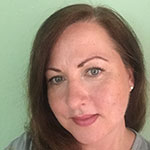 Sarah joined NHS England's Personalised Care Group in December 2017 following a two year career break.
As a Lived Experience Advisor, Sarah's role involves building awareness of personal health budgets and Integrated Personal Commissioning, and developing the evidence base as well as promoting the benefits of peer support. Sarah supports the management of a personal health budget for her brother Dan, who has a spinal injury and underlying condition called Morquio Syndrome.
Sarah graduated with a degree in Law and Public Policy and her career has focused on inclusion and asset-based community development. Sarah has previously worked for the Department of Work and Pensions and in local government on a variety of policy and partnership roles covering equality, diversity and community cohesion and resilience. Most recently Sarah undertook a number of project management roles, managing a social prescribing project for Groundwork North East and Cumbria, called Green Activity and working for the North of England Commissioning Support Unit to develop Stockton-On-Tees' Integrated Personal Commissioning demonstrator programme.